Our AGM… is like no other!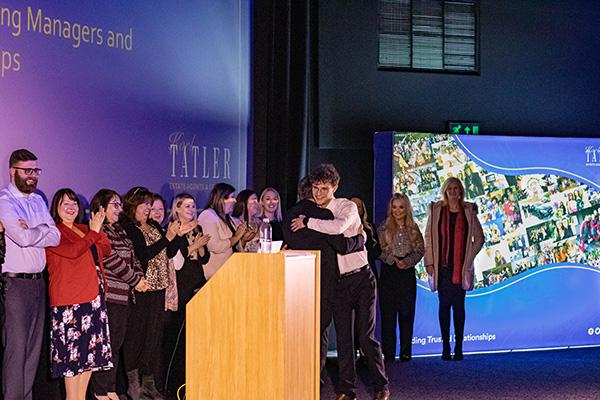 Our annual AGM is the perfect place for everyone to gather and celebrate each team and individual achievement.
Meeting place of choice is the Odeon Luxe cinema in Bromborough, where a 'buzz' of excitement filled the air, sumptuous recliner leather seats beckoned and tasty snacks awaited – popcorn, pick 'n' mix and a cold soft drink.
This year Karl took us on a journey which spanned the last 25years. It was amazing to see and appreciate how the business has grown from one branch to eight and nearly 100 staff!
The past year, has been particularly challenging; especially with Covid-19 and the stamp duty holiday, but the whole company pulled together, working from home to ensure everyone's sale went through as quickly and as smoothly as possible.
It was a fabulous afternoon, a time for the whole company to catch-up with each other and really celebrate everyone's accomplishments. Both individual and team successes were celebrated and awarded with trophies, certificates, champagne and other fabulous gifts.
Our future is exciting and this afternoon ultimately, made you proud to be part of a company headed by an MD, who really cares about the business and people who work within it.
2022, we're ready for you!
We are always on the search for like-minded people; if you fancy joining our family then head to our careers page HERE we'd love to hear from you.